Maximising the anti ageing benefits of exercise, nutrition and hormones,
with our Group Fitness Classes for Brisbane's 55 years old or over.
Has time managed to get away from you?
Do you need to slow down the ageing clock?
Is increasing bone density a priority for you?
Is mobility as you age as important to you as it should be!
Do you want to keep young at heart and feel that reflected in your body?
Do you want to stay active as you gracefully age?
Do you want to be 'one of those old guys' where people say, "How do they do it?!"
Then you want to join…
Group Fitness Classes for the over 55 year olds
The team at The Lyttle Difference have developed a program to support your goals specifically for those 55 and over.
So if you're ready to slow the ageing clock, increase your independence through free movement and slow the inevitable decay of your youth, you're in luck. This can be done, and we know how.
How much better would you feel, move and live if once, twice a week you actively worked towards increasing:
Bone density
Active tissue mass
Mobility
Immune system
Cognitive and recall function
Hand-eye coordination and much much more.
And what about then decreasing:
Blood pressure
Unhealthy fat
Alzheimer's
Osteoporosis
Chances of Diabetes
Your dependency on walkers, hand rails etc.
You see there are two types of ageing:
Chronological
Every year you have a birthday and get a year older.
The bad news: This ageing is so far unavoidable. Every year you will gain an extra candle on your cake, even if you don't tell anyone.
The good news: It has nothing to do with who you are other than when your senior discounts kick in.
Biological
This happens at whatever pace your body is worn down.
The bad news: with unhealthy choices, this can age faster than your actual age. Just because you have a 60 year old body, you could have the health of an 80 year old.
The good news: this can be slowed down, and even reversed to a degree. By making better choices, getting active, eating mineral rich foods, and losing any unnecessary fat can drastically change your biological age.

Why It Works:
Countless studies have shown the benefits of resistance training.
Your internal workings: Starting at about age 40, your metabolism slows by roughly 5% each decade. By age 50, you'll have gained about 6kg of fat and lost 3kg of important muscle (assuming you maintained your current lifestyle)
Lifting weights counteracts this decline, boosting your metabolism by about 7%, which also burns about 100 extra calories a day. Not to mention the workouts themselves have an after burn effect, which burns even more calories and fat.

A recent study found that women over 55, who strength-trained, kept their metabolism revved about 2 hours post workout, for a bonus burn of about 130 calories. Plus, exercise promotes the conversion of testosterone to estrogen in muscles, so you maintain higher estrogen levels, which helps keep midlife belly fat at bay.
That's good news for men and women, and we have only scratched the surface of weight management and anti-ageing.
Think of the benefits to arthritis, your leg strength increasing mobility, bone density, diabetes prevention, energy levels…. And even your sex life.
It's time you joined a fun active group whose primary focus is keeping their body in the best shape as they get wiser in years.
Join us as we incorporate all the benefits listed above in a fun, social, workout specifically for over 55's.
No experience needed, just a willingness to learn, an understanding you will sweat and a desire to be healthier and fitter for the coming years.
Where: 26 Harries Road Coorparoo Brisbane at INVICTUS 5 24 hour Gym
When: every Tuesdays and Thursday's
10am – 1045am ish
Cost: $20 once a week, $30 twice a week
No lock in contracts, just a great group of people putting their Health and Fitness high in their priorities.
The first 10 people to book in, will enjoy the first fortnight half price.
Who: anyone over 55 who is excited to find, or maintain a healthier body.
Someone who understands work needs be done, but wants to do it in a safe, educated, and monitored environment.
Any further questions you can call Daniel the head coach at your new training facility 0415655506 or email on Daniel@TheLyttleDifference.com.au
I am more than happy to consult with your doctor and/or therapist to discuss your health concerns and history.
We cant afford to be flippant with our body, doing the wrong exercise, or even the right exercise, the wrong way could be the difference in a week in bed on pain killers, and a happy go lucky walk along the esplanade.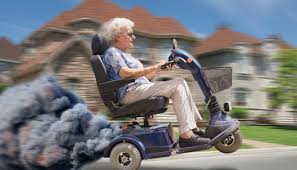 Hurry, Your place in our program is waiting, and we can't wait to meet you, and watch your develop.